They told me we wouldn't be able to do snow in April! Good thing I had the dream team for this amazing styled shoot. Once again, hair and makeup provided by the incomparable Chelsi Freeborn. Seriously, do yourself a favor and call Seven salon in Bellevue and ask for Hunter. You will not regret it.
I had a vision for this shoot in my mind and needed the perfect pair to make it come to life, and by golly I got em. Would you believe these two met that morning! Huge thanks to them for the snowy scrambling we did throughout the day - I think it paid off! Thank you both so much for being my muses.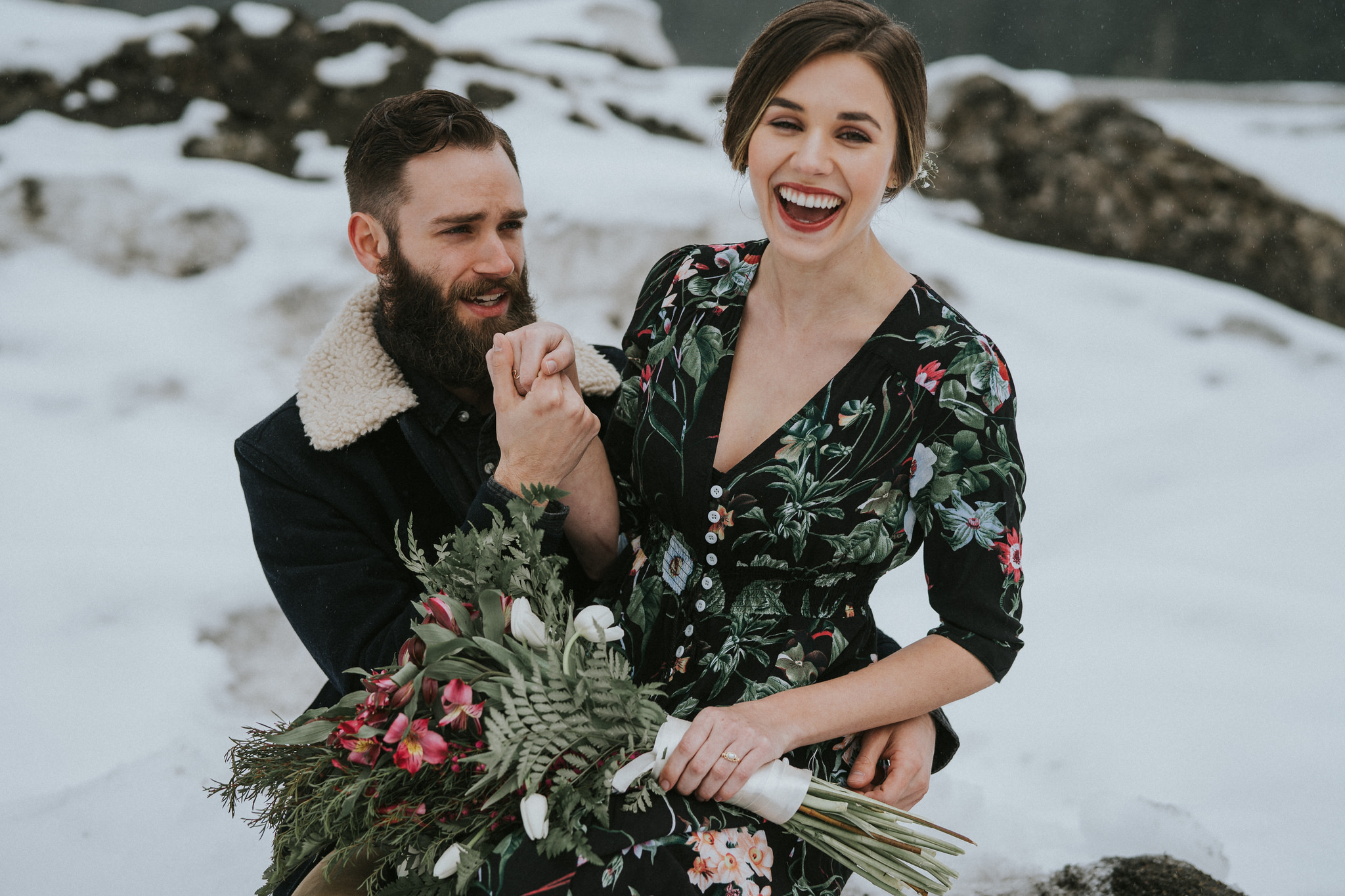 Ok one more thing... it turned out we had SO much extra babies breath by the end of the day. So we decided to just take it to the most hipster pnw place possible...
Yeah its silly but we couldn't resist!